Monroe Harding is a compassionate trauma-informed community that builds resiliency in children in foster care by providing what a safe and loving family would.  Our programs provide the treatment, resources and guidance that youth need to do the healing work now and see the possibilities and opportunities for a better future.
HOME - DANIEL'S FOREVER HOME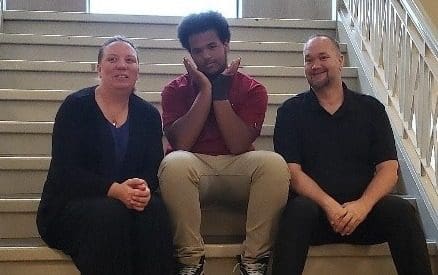 Here's one foster care story about finding family and how that support brings new opportunities:
Daniel was placed in a temporary Monroe Harding foster home. He would often express how he would love to be adopted, but was unable to express what he wanted in a family. Daniel was very shy but began actively participating in therapy sessions weekly. He eventually built the courage to say "I want a mother and a father". He was also able to verbalize what he really wanted to his birth mother, and the rest of the team.
Daniel was welcomed to a new foster family home, where he was quickly able to discontinue his medication, was discharged from therapy, started playing football, and he joined chorus and was selected for a solo. To see a youth thrive so quickly within a matter of 8 months was amazing.
When he was adopted, after 998 days in custody, Daniel finally got the family for which he had hoped and prayed. His adoptive parents said, "He has been our son since we met him, but today its official."
HEALING- REUNITING FAMILIES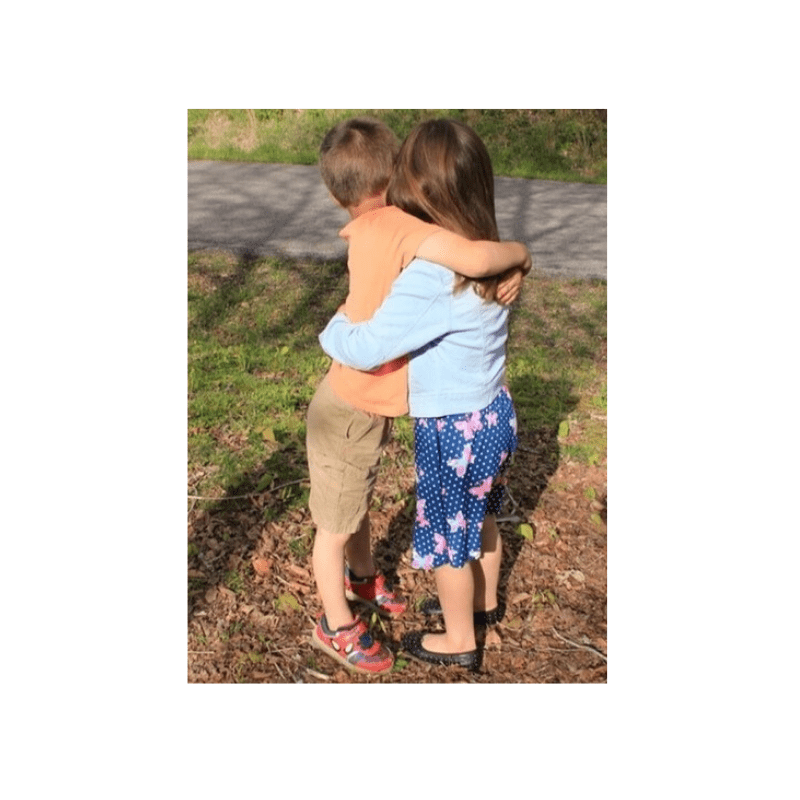 Reunification is such a beautiful and often bittersweet experience for our foster families. The Winstead family fostered two kiddos for over a year. When they were approved to return to their parents, the Windsteads loaded the kids up and said they were going for a drive. When arriving at their house, the children received the biggest surprise when their mom told them they would STAY!
From day one, the Winsteads knew their parents were motivated and ready to do the work, and they couldn't be happier for them. Over the past year, they saw so much perseverance and growth from them. Their consistent involvement with the kids was a great way to remain present. Their son played t-ball last spring, so the foster parents made sure they were in the loop with game details. It was awesome to see the look on their son's face when they were in the stands cheering him on.
Keeping the line of communication open with their parents was key to building a successful, trusting relationship with them. We made sure they knew what was going on with the kids in their home, and they in turn, kept the foster family informed on how the kids were doing during visits with them. The Winsteads are able to remain in touch with their family since being reunited. Their mom even let the kids call and wish Sarah a Happy Mother's Day, which was really special for her. The Winsteads feel so blessed to witness an outcome like this and we are all so hopeful for their future success!
OPPORTUNITIES - SISTERS & 2nd CHANCES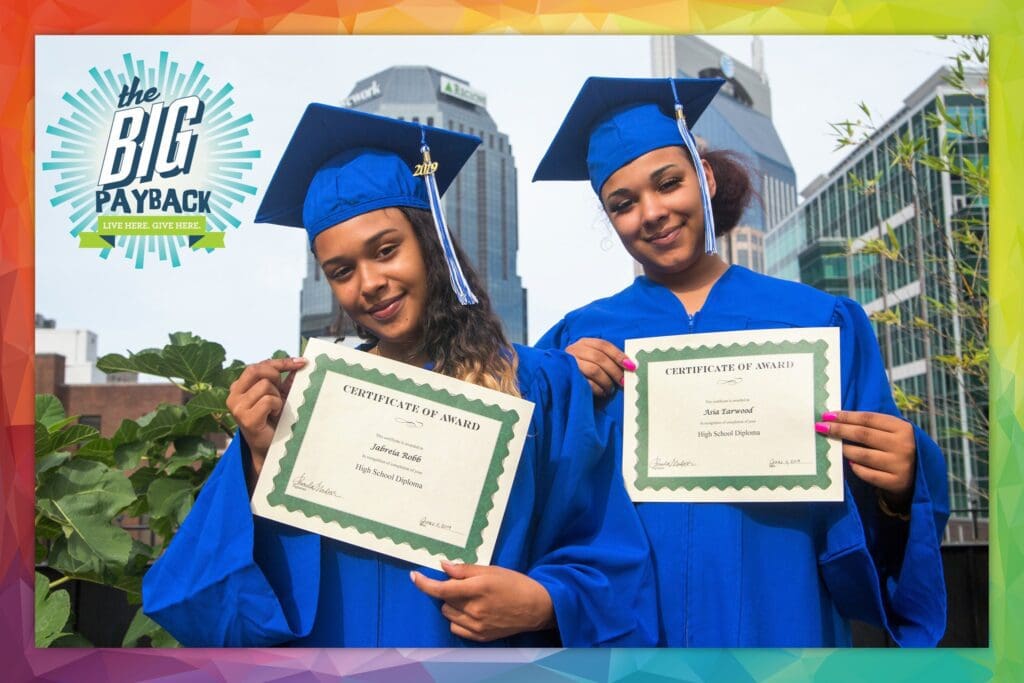 Who doesn't need the opportunity for a second chance sometimes?
Jabreia and Asia are sisters and both were struggling in high school with all the pressures that come with being a teenager. As a result, both girls dropped out.
A friend told Jabreia about Monroe Harding's Youth Connections. Once she found us, we were able to help her discover how she learned best and she enrolled in our Penn Foster education program and one on one tutoring. Jabreia saw that she COULD learn and do well on tests.
When older sister Asia saw Jabreia's determination, she wanted to see if she could also take classes and complete the Penn Foster education program.
Both girls discovered they are extremely bright and met their goals; now Jabreia is working and planning on college next.
ENGAGE - SUPPORTIVE HOUSING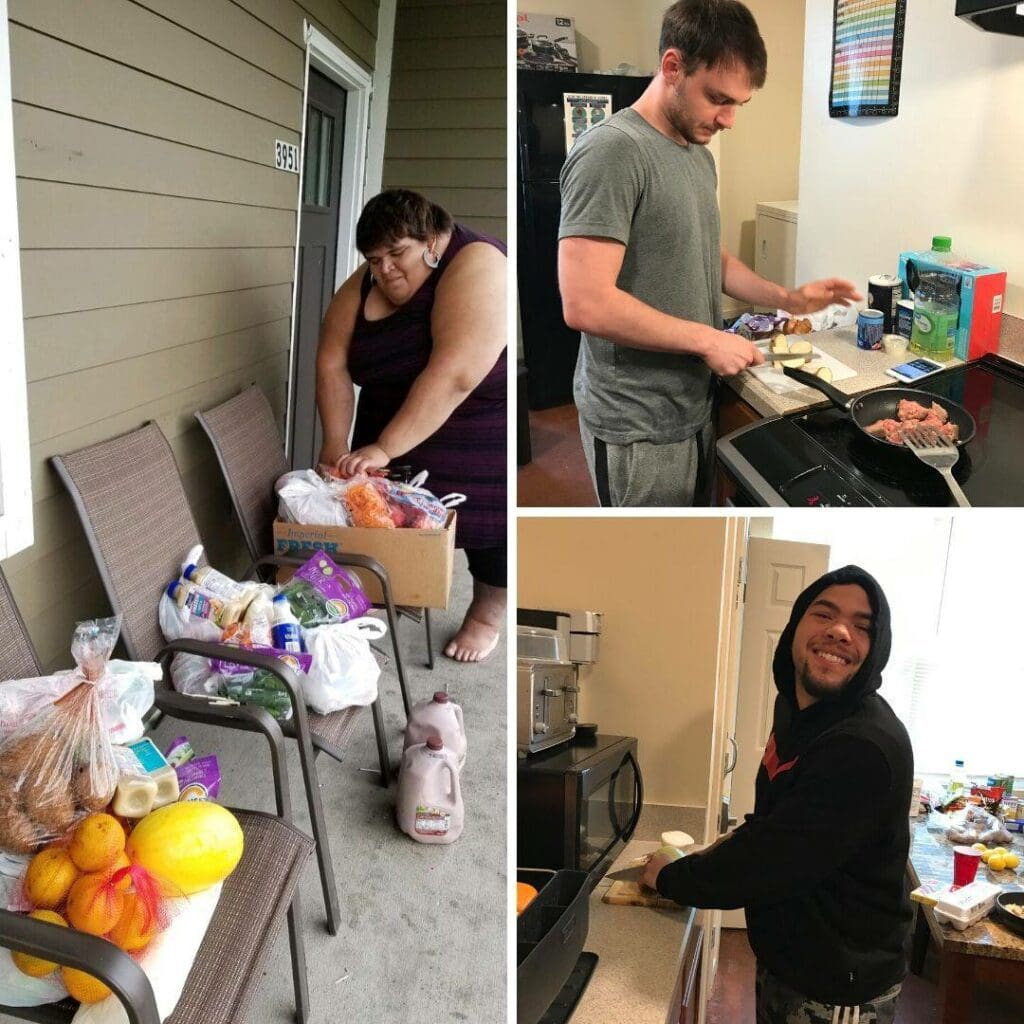 Melody, a resident of our supportive housing, utilized her resources and coordinated with our staff to get donated food. Dimante and Robert took advantage of the donations and cooked a meal for their housemates. Robert likes to use Pinterest to learn new recipes! We are proud of the community that these young adults are creating to support each other.