Monroe Harding is a compassionate trauma-informed community that builds resiliency in children in foster care by providing what a safe and loving family would.  Our programs provide the treatment, resources and guidance that youth need to do the healing work now and see the possibilities and opportunities for a better future.
#FAMILY
Another example of what

#

family

means in foster care: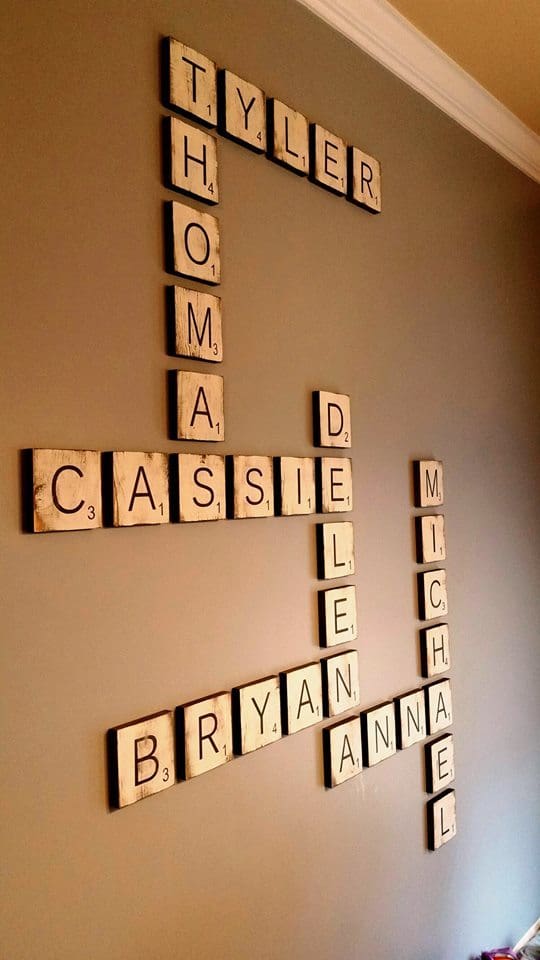 Two little boys, age 5 and 6, have moved over 10 times in their young lives… Feeling unwanted and unsure of where they would go next, they moved to their new home with a Monroe Harding foster family in February.
After noticing the "wall of love" in the house, one of their first questions to their new foster parents was, "When will we get our names on the wall?"
The letters of the boys' names were put onto the wall to perfectly fit with the other names of those in the family. Now, every meal eaten at the table is spent looking at all of the names of the beloved family members on the wall nearby.
The boys know that they are now a real part of the family. They have the letters to prove it!
ABIGAIL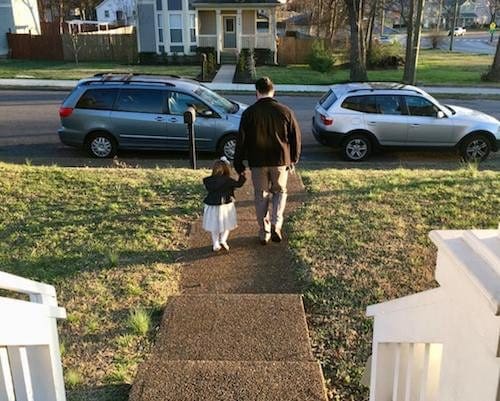 These are the stories that fill our 
❤️….
Three-year-old Abigail recently moved into the home of one our foster families. Our wonderful foster parents, Jason and Liz, knew that Abigail was confused, shy and unsure, but were heartened to see how much she enjoyed being with their little girls, all around Abigail's age. Jason happened to be taking his girls to a father-daughter dance in the community, so he asked if Abigail's father might be able to attend with them. With that not being possible, Jason gladly brought Abigail along to the dance with his oldest two girls, the day after she moved into their home.
When we visited their home the following week, we asked about the dance. Abigail proudly said she got to dance, wear a pretty dress, eat yummy food and have fun with the family.
Jason, Liz and their family provided Abigail with an experience usually reserved for daddies and daughters who have known each other for longer than a day. And when it was time to take a picture, that hangs proudly in their home, there was no question that Abigail would get to be a part of that experience, too. We are so grateful for all our foster families do to make the children in their care feel loved and welcome!
THE GORDONS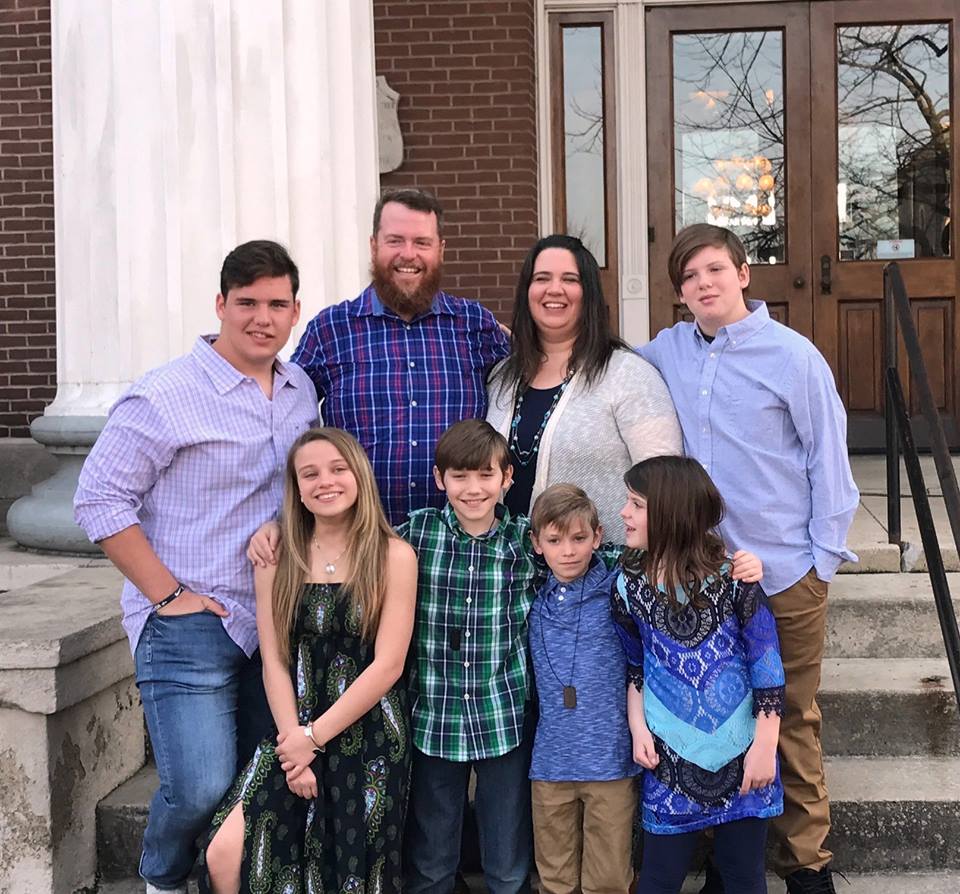 We celebrate the Gordon family, who became richer in love three times over today. Natalie, Deacon and David (in the front row of the picture by their sister Sadie) were adopted today. The joy in their hearts was evident and it was wonderful to watch the brothers and sisters play together, laugh together and support each other. The Gordons were joined by some very proud grandparents, and many family and friends, all there to share in the beginning of a new chapter for this very special family. To John, Ashley, John Jr., Natalie, Sam, Sadie, Deacon and David – congratulations on this wonderful day, and you will forever be a part of our Monroe Harding family!
THE MCKNIGHTS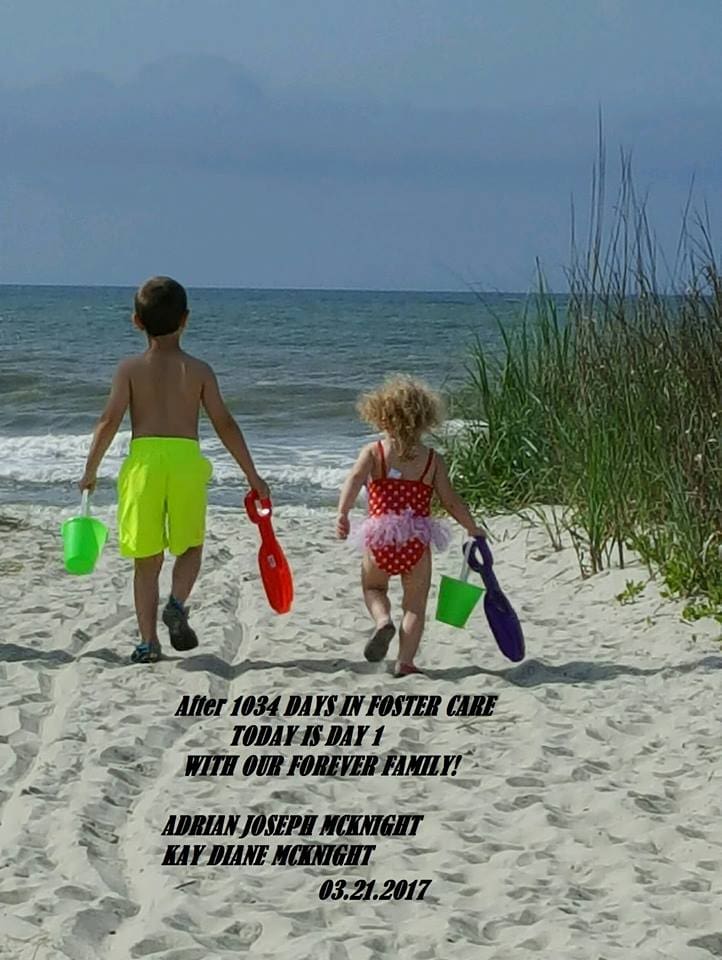 Marla and George McKnight welcomed a brother and a sister into their hearts three years ago and today the judge made it official. Kaydee, is 3 years old, beautiful and full of spunk. Her older brother asked if he could change his first name, so we're proud to congratulate eight-year-old A.J. on his very special day. Everyday, the McKnights show these children – their children – the power of love through nurturing and security in always being there for them. The journey was long, but the family is now whole.
"Everywhere in nature we are taught the lessons of patience and waiting. We want things a long time before we get them, and the fact that we want them are all the more precious when they come." – Joseph F. Smith-
DAKOTA
"I would just like to say thank you for the many opportunities that you all have made available for me. I know that if I never came to Monroe that I would never get to experience the many things that I did. I really appreciate it. I truly do and I want you to know that the staff at Monroe has really impacted my life. You all gave me hope when I felt I had none and y'all gave me a positive outlook on life that I have never experienced before. I want to thank each and every one of you that showed me that you all cared about the boy that you hardly knew. It truly meant a lot to know that God has blessed me to be placed in a place with people who care more about the kids than their paycheck. It means a lot. I am so grateful that you all seen the good in me when others didn't. For everything keep me in your prayers because you all will be in mine. Thank you."
FOSTER CARE HELPS
The recent story of two foster children suffering at the hands of a foster parent is heart wrenching and sad on many levels. For all of us, youth symbolizes unlimited potential. And so to see a young person deprived of the opportunities of a life our culture and our country naturally should afford is a tragedy and shame we are all drawn to correct. As a staff member at an agency that provides foster care services, be assured that stories like that in yesterday's paper are rare; the foster parents I have encountered are loving, caring, supportive and would never endanger any child.
In Tennessee alone, we have over 7,500 children in state custody and another 15,500 who are at risk of coming into custody. Research shows that children in the foster care system across the US suffer from PTSD at a rate higher than our veterans. And every year as youth age out of the system they are faced with the challenge of becoming self-sufficient virtually on their own. Those who age out without family face homelessness, incarceration, school dropout, unemployment, unwanted pregnancy and lack of health care.
These outcomes are preventable! The TN Department of Children's Services and agencies across the state work diligently every day to ensure safe permanent homes for our most vulnerable children and youth. Monroe Harding, Inc. and other local agencies recruit and train foster families, provide group homes and transitional housing, and have community based resource centers offering education advancement, job skills, internships, and financial literacy.
It really does take a village to raise a child and we CAN give these young people a chance for a better life. Organizations dedicated to helping children and youth in State's custody need volunteer mentors, tutors, foster families, gift cards for the children's needs, and donations. Help us declare Every Youth: A Chance for a Better Life!
Mary N. Baker President & CEO Monroe Harding, Inc
As published in the Tennessean, December 2011.