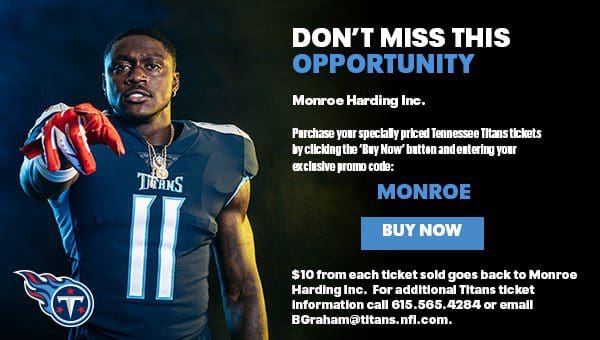 Support Monroe Harding by purchasing tickets to select Titans home games in 2021. By doing so, $10 from each ticket sold will benefit us! Savings of up to $25 per ticket. You can help us win an award by helping us be a top 3 overall selling organization at the end of the season. Titans have a strict no-ticket-broker policy. Group tickets purchased through this offer cannot be resold.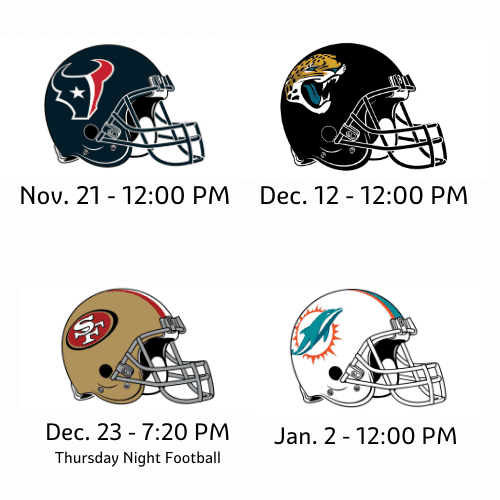 How it Works:
Choose your section (we'll handle the rest)
Complete the easy purchase process
Share your personal link to ensure you sit together
Enjoy the game
Delivery: Instructions on how to access your mobile game tickets will be emailed to you by Fevo.
Use promo code: MONROE (all caps)