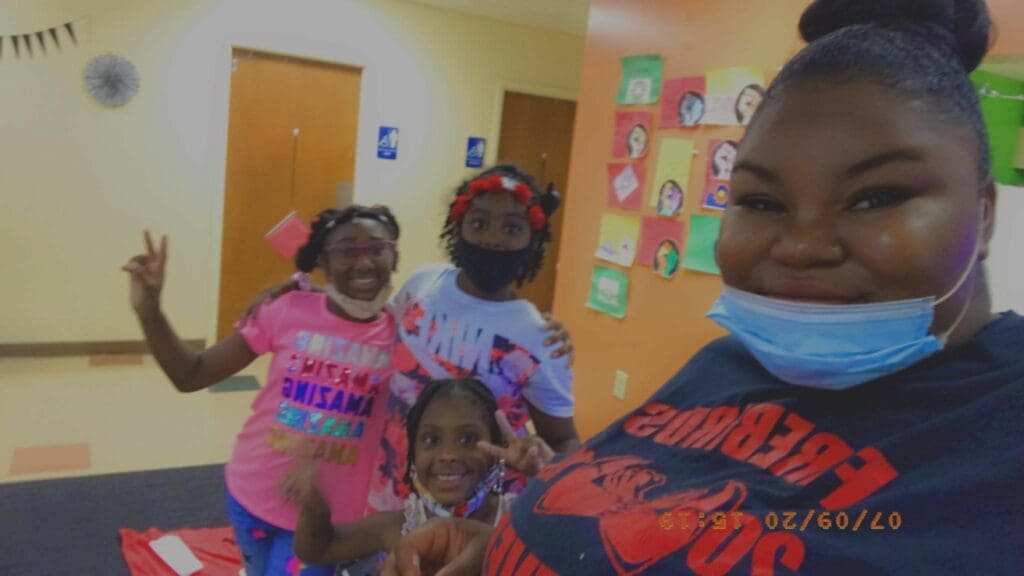 Through volunteering at a local nonprofit, one of our young adults confirmed her passion to pursue a career in which she can make an impact on the lives of children.
Last year, we recommended one of our young people to Preston Taylor Ministries to volunteer with the kids in their summer school program since she is aspiring to be a teacher but did not have experience. Senna ended up going every day and loved connecting with the kids.
She shared that she learned how important it is "to be consistent and to just listen." Senna found that it's through positive relationships that kids listen to directions and are able to have fun and stay safe. In addition, she is building her skills towards being a teacher. She is learning patience and being creative when kids might not want to do something, especially being safe with COVID-19. Through this opportunity, she landed a full-time job, working for an after-school program for middle-schoolers. Senna believes that when she is working with kids she can make sure they are safe and learn how to get along with peers and try new things.
This summer, she decided to return to volunteer at Preston Taylor and invited another young person in the program to join her. Senna is hiking with the kids at the summer camp. Something she would not have done otherwise. Senna now is open to trying other hiking and outdoor experiences. Through volunteering and working, Senna is able to confirm her passion and love for her career path and make an impact on the kids.