The news is filled with stories of struggling students and teachers as everyone tries to adjust to distance learning; however, for the young adults involved in the education programs at Youth Connections, the shift to virtual education highlights the strengths of our programs. With help from our community partners, enrollment in our three academic programs is at an all-time high!
Our HiSet students (formerly GED) finally are allowed to resume testing with a new program called HiSet-at-Home introduced in August. Students study and participate in one-on-one tutoring sessions through Zoom. When they're ready, the tests are scheduled at Youth Connections through a remote proctoring system. To date, students have passed 20 subject area tests and one of our young adults, Anna, earned her diploma!
When we introduced the online diploma program two years ago, we had no idea how successful it would be. In fact, this program has a 100% success rate. Of the 21 students enrolled, 14 graduated and seven are on track to graduate this year. When the virus hit, these students quickly adjusted to daily zoom meetings instead of coming to Youth Connections.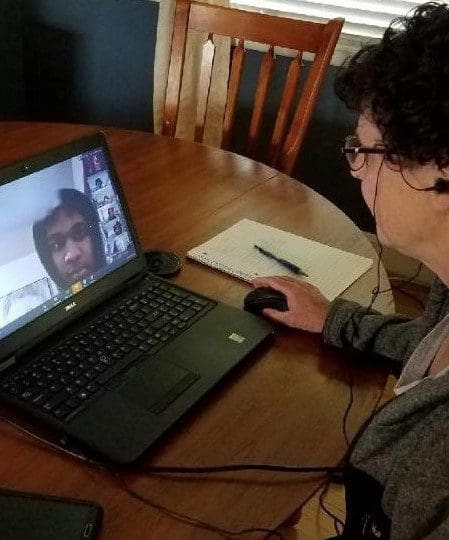 Finally, our college students are adjusting to virtual classes. Over the summer, the College Readiness program assisted with applications, financial aid, schedules, book buying, and technology. Now that classes are in full swing, we're pivoting to tutoring and motivating.
Virtual learning is not easy, and our needs are great. Technology is a constant struggle, and as with anything new, the learning curve is enormous for students and teachers. Lessons in statistics and history are augmented by real life lessons in perseverance, resilience, patience, and adaptability. We couldn't be prouder of our hard-working young adults!