Dear Monroe Harding Family and Supporters,
Happy Holidays! Ok, maybe we are not quite there yet and the pandemic certainly casts uncertainty as to what this year's holiday season will look like. As summer winds down and the fall season is fast approaching though, it's never too early to appreciate the spirit of generosity and love displayed by others.
Let me share a story with you involving one of Monroe Harding's foster parents and child that brought joy and admiration to our hearts. I've changed the names of the foster parent and foster child to ensure their privacy yet the story as told to me goes unchanged: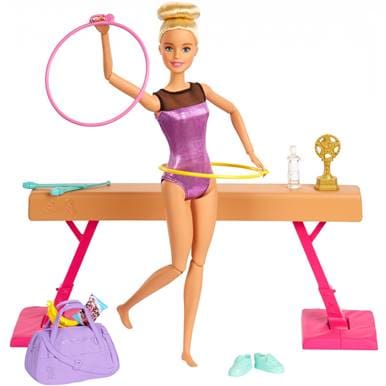 A few weeks ago, Monroe Harding foster parent "Ms. Monroe" and her foster child "Adalee" shopped at Walmart so Adalee could spend her allowance on a Barbie Gymnastics playset. While standing in the check-out line, Ms. Monroe teased Adalee about being a few dollars short of the $30 purchase price. A man was standing in line behind them and overheard Ms. Monroe teasing Adalee that she might need to beg another customer for a few extra dollars. Adalee said, "Oh, Granny you can loan it to me" and they hugged and laughed together. Adalee boldly turned around to go ask another customer for money and Ms. Monroe told her "No, No we have plenty of money."
The man standing behind them in line was laughing so hard he took his mask off. He then asked Adalee if Ms. Monroe was her grandmother. Ms. Monroe responded that she was Adalee's foster parent. The man then informed Ms. Monroe that he was placed in a foster home during his childhood and it was not such a pleasant experience for him. He said it felt good seeing how much Ms. Monroe and Adalee loved each other.
He then asked if he could jump ahead of them in line to check out since he only had one item and they had a cart full of items. Ms. Monroe said, "yes of course." As he walked by, he picked up the doll set and said he was going to buy it for Adalee. Ms. Monroe informed him that she had the money and was just teasing Adalee. The man responded that he was buying the doll set for the both of them because they deserved it. He stated that he wished he was loved as a child just like Ms. Monroe loves Adalee.
Ms. Monroe further shared with us that of all the years of her serving as a foster parent, this by far was the best experience ever. Ms. Monroe feels it is a blessing when God places people in the right place at the right time.
Sincerely,
David Popen
President & CEO